Getting mobile ready
Making sure your website looks great and functions well on whatever screen the visitor is using, is now essential, whether that's a tablet, smart phone, iOS device or Android phone.
Getting mobile-ready isn't just about having a functional, responsive website, it's about ensuring you're offering a great user experience, whatever device is being used. A website not friendly for mobiles these days will suffer a horrendous bounce rate.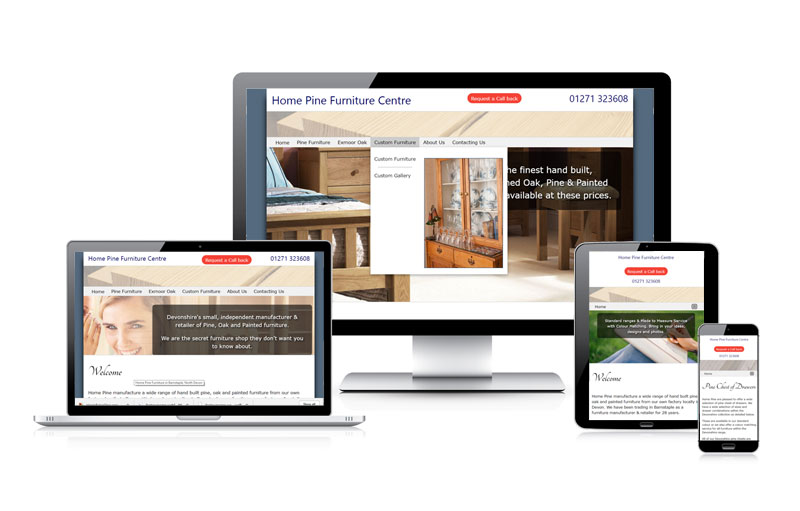 How does it work?
There are a number of factors to consider, from loading times to font sizes, to understanding which bits of your website visitors may want to access when they're on the run, mobile responsiveness means thinking carefully about every aspect of a visitor's mobile experience. Aiming to ensure:
Images with heavy loading times are kept to a minimum, keeping visitors' data costs low and speeding up their mobile experience – in fact, we won't show some images to mobile visitors, and others we will provide them with a smaller image, with a much lower file size.
Our current websites are hand built to adjust to any screen size. No need for your potential customers to spend precious time zooming in, zooming out and painstakingly navigating a page.
Navigational links are clear, key information is as accessible as possible via mobile.